We provide services to Children & their Families within their own home, and embrace 'Help Children Achieve (HCA)' in our approach to support delivery as well as Valuing people initiatives and Person-Centred thinking.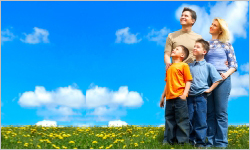 We understand that sometimes, people need a little bit of extra help and that this can take many forms – we will work with YOU and YOUR FAMILY to build the right support package for you, delivering it discretely within your home.  This support might include, taking children to school, appointments or activities, or it may include caring for your other children whilst you accompany one of your children to a hospital appointment.  Support may also include cooking, cleaning, domestic tasks, shopping or personal care.
In addition to providing support in a planned way, we are also able to respond quickly to provide emergency support.  For example, if you were unexpectedly taken into hospital, our staff could provide care and support to your children in their home, within YOUR community, ensuring that their usual routine is maintained and supporting them to visit you in hospital as appropriate.  This is proven to be a particularly valuable service to parents where they do not have family or friends who can help or where it is important that their children remain in their home.
All of our staff are professional, highly vetted and well trained and their support has helped many families remain together in the FAMILY HOME.
We will work with you from the very start, putting YOU IN CONTROL from the very outset.  We encourage you to complete your own assessment documents and tell us what you want and need from your support staff.  We will be there as much or as little as you want or need. 
Once the assessment is complete, we may need to complete risk assessments, but we will involve you in this.  We will also complete a Person-Centred Plan and assessment on each child within the home and this is based on HCA.  We involve YOU and YOUR CHILDREN as much as possible so that everyone feels part of the process and is engaged from the very start.
We generally advocate for Children & Family support to be provided in the family home, however, if you do have housing needs, we can help you source GOOD quality accommodation and can support you to apply for the appropriate benefits to pay for this.