Our Experience:
We understand that any hospital admission is an anxiety provoking time, but more so, if you, your family member or loved one is frail or vulnerable, perhaps due to age or as a result of surgery etc.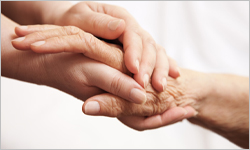 It has been widely-publicised that nursing and medical staff do not have the time to take CARE of individuals' needs, from helping them to the toilet, to helping them feel more 'normal' by tending to their hair or make up, and that this has a profound effect on not only individuals self-esteem, but also their well being.
We have linked with local hospitals to ensure that we have their permission to provide care and support to individuals whilst they are in hospital and can remain with you, your family member or friend even outside visiting times, if it is required. Our staff will be able to help with any non-nursing staff, including: being made comfortable in bed or the chair, going to the toilet, getting a drink outside of the scheduled times, washing / bathing / changing clothes, teeth and nail care, hair care and make-up, running small errands such as getting phone cards or magazines etc. This support can be provided on a flexible basis or a dedicated time slot can be agreed to receive this care and support.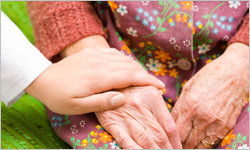 We tailor-make each support package to ensure that it meets the individuals wants, needs and wishes. In our experience, NHS staff simply don't have the time to meet individuals holistic needs, but we do and we believe that this makes a fundamental difference to not only individuals' positive experiences but also recovery rate.
We can continue support at home, once you, your family member or friend has been discharged to help them to manage in the early days – again this can be tailor-made to individual needs and can be seamlessly put in place ahead of discharge.
---
Your Support:
We will work with you / your family member /friend from the very start, putting the individual themselves in control of their support right from our very first meeting.
We encourage each individual to complete their own assessment documents and tell us what is wanted and needed from our service. We will be there to help as much or as little as is wanted. Once the assessment is completed, we may need to complete risk assessments, but again, we will involve each individual in this.