We LOVE what we do and are passionate about providing HIGH QUALITY, GREAT VALUE, PERSONALISED services to all of our customers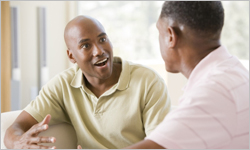 We believe that YOU should be in the driving seat of your own life and should be encouraged and supported to do so – this is Person centred Planning in its truest form.  Everything that we do, every time we do it, comes from a person centred perspective and we know that we have done our job when YOU are meeting the GOALS and OUTCOMES you have set for yourself and when you no longer need as much support, or any support at all!
We will ALWAYS put your wishes and needs first and will enable you to evolve YOUR person centred plan as your skills, confidence and independence increase.
We take a holistic view of the support we offer and recognise that to be a member of your chosen COMMUNITY and to have good Health, HAPPINESS and WELLBEING, there are some core things that we may need to support you with, these include, amongst other things:
-  Developing and maintaining meaningful Social Relationships
-  Developing and maintaining meaningful Personal Relationships
-  Having a Basic Education
-  Having relevant Training & Skills
-  Having Employment (Paid or Unpaid, Employed or Self-employed)
-  Doing regular activity
-  Having regular Health Checks
-  Developing and maintaining a Healthy Diet
Who we Support
We support Individuals with a variety of needs including those with a Learning Disability and this includes mild, moderate and severe Learning Disability as well as 'dual diagnosis' and Individuals with complex behavioural and / or Health related needs
The Support we Provide……
…….Is ALWAYS PERSONALISED!
We will take time to understand the support you want and need, when and where you need it as well as the skills, training and characteristics of the staff that you want to provide your support and then we will work with you to make this a REALITY!
We provide support in a variety of different environments including:
-  Support in your own home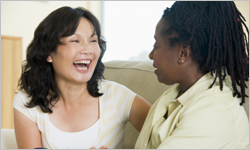 This can include any task that enables you to remain independent in your own home, including domestic tasks, shopping tasks, personal care or may involve companion support to enable you to travel with confidence to activities of your choice.  Support in your own home can be as little or as much as you need and we will always work creatively and flexibly to make sure you get the BEST VALUE out of any budget you have allocated for support and assistance.
-  Live in Care
Live in Care is much more cost effective than you may first think and is a perfect solution for some individuals with a Learning Disability who needs 'peace of mind' that someone is close at hand.  Live in Care can be particularly positive in supporting a transition from Residential care to more independent living, or for a period of time after hospital discharge, whilst and Individual re-establishes their home routine and regains any confidence or skills they may have lost
-  Supported Living
Typically support provided in Supported Living is provided in shared accommodation, either shared houses or apartment projects, but some Individuals with more complex needs may require 1:1 support in a Supported Living model.  The Supported Living Model provides opportunity to develop greater independent living skills with the security of shared support and often involves an Individual holding their own Tenancy.  Supported Living often involves some form of support being provided 24 hours per day, but often this support is shared with others or may be sleep-in or on-call support.
-  Keyring / Floating Support
This is perhaps the least intrusive and most flexible of all support options.  We provide highly trained, responsive staff 24 hours per day who will respond to YOU should you need support with anything.  In some packages of Floating Support, we also offer some 1:1 support whereby staff will 'pop in' to make sure you are ok throughout the day and offer responsive support as and when you NEED it!
Our People
Our staff are Brilliant!
It isn't just us that say that – here are some of the things our customers say about their staff:
During an inspection from the Care Quality Commission, customers commented:
"Staff know what they are doing. They are supporting us to do gardening and grow our own vegetables". 
"Staff at Freedom Supported Living are really good. I get the support I need to do anything I want to do".
Our staff are BRILLIANT because:
-  They are passionate about what they do
-  They were hand selected by the people that they support
-  They continually strive to learn and develop themselves and others
-  They believe that GOOD support is OK but GREAT support is BETTER
-  They are well trained and supervised
-  They are well supported by Managers
-  They truly have our customers wishes at the heart of what they do
-  They believe in the Person Centred Culture of FREEDOM
Our commitment to Quality Excellence
We genuinely care about Quality and want each of our customers to feel that their support is the BEST.
To monitor this and to support the company ethos and practice of continual improvement, we ensure that our Internal Quality Monitoring processes are implemented in full.  Separate to our internal audits, we have appointed an independent external company who check and verify our internal audit process.  This Company also gains confidential feedback from all stakeholders on an annual basis and this information is fed into our annual Quality Improvement Plan.
The above is in addition to the industry standard Quality and Regulatory Inspections and you can see the latest reviews of our service on the Care Quality Commissioner website.
Feedback: 
Employees
"I have worked at Freedom since it started and it has been the best thing I have done, I really enjoy my job and find it very rewarding". 
"I left the caring profession and tried to do other things, none of which was successful. I applied to Freedom Supported Living and realised this is what I enjoy doing. I feel very supported by management and confident to discuss matters with them".