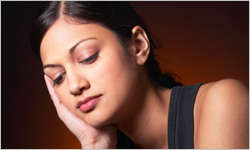 We believe that it is possible for Individuals with a Mental Health need to regain a meaningful life and adopt the Recovery Model in our approach to support delivery.
What this mean is that we focus care and support on building an Individual's resilience and supporting the recovery process, not just treating or managing symptoms.
We recognise that life has many 'ups and downs' and that most people need some support at some point in their life.  We are entirely non-judgemental in our approach and seek to support an Individual to develop a lifestyle which makes them more able to cope with their mental health need and continue on the journey to Health & Well Being.  Our ultimate aim is to support Individuals to look past the here and now and to start setting goals, developing meaningful relationships and participating in meaningful activities, moving forward with their life.
We take a holistic view of the support we offer and recognise that to be a member of your chosen COMMUNITY and to have good Health, HAPPINESS and WELLBEING, there are some core things that we may need to support you with, these include, amongst other things:
-  Developing and maintaining good meaningful Social Relationships
-  Developing and maintaining good meaningful Personal Relationships
-  Being part of the local community
-  Having a Basic Education
-  Having relevant Training & Skills
-  Having Satisfying Employment (Paid or Unpaid, Employed or Self-employed)
-  Having Financial Security
-  Personal growth
-  Having the right home / living environment
-  Doing regular activity
-  Developing one's own cultural or spiritual perspectives
-  Developing resilience to future stress or adversity
We also hear from people with Mental Health needs that to support them on their Recovery Journey, they need to:
-  Be believed in
-  Be listened to and understood
-  Be given explanations for problems or experiences
-  Have the opportunity to temporarily resign responsibility during crisis.
-  Be supported to achieve their goals once set.
Who we Support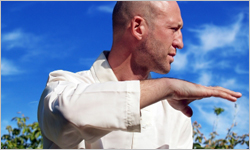 We support Individuals with a variety of needs including those with Mental Health needs, including Personality Disorders, Schizophrenia, Psychosis, ADHD, Depression, Obsessive Compulsive Disorder and Bi-Polar, as well as those with a 'dual diagnosis' and Individuals with complex b_ehavioural and / or Health related needs
The Support we Provide……
…….Is ALWAYS PERSONALISED!
We will take time to understand the support you want and need, when and where you need it as well as the skills, training and characteristics of the staff that you want to provide your support and then we will work with you to make this a REALITY!
We provide support in a variety of different environments including:
-  Support in your own home
-  Live in Care
-  Supported Living
-  Keyring / Floating Support
Our People
Our staff are Brilliant!
It isn't just us that say that – here are some of the things our customers say about their staff:
"My confidence and ability has soared with the help and support from the staff. I have to opportunity to try thing I have never done before and always feel safe" 
"The staff treat me well and help me do things, otherwise I would not be able to do. I love it and am very happy"
Our staff are BRILLIANT because:
-  They are passionate about what they do
-  They were hand selected by the people that they support
-  They continually strive to learn and develop themselves and others
-  They believe that GOOD support is OK but GREAT support is BETTER
-  They are well trained and supervised
-  They are well supported by Managers
-  They truly have our customers wishes at the heart of what they do
-  They believe in the Person Centred Culture of FREEDOM
Our commitment to Quality Excellence
We genuinely care about Quality and want each of our customers to feel that their support is the BEST.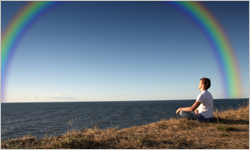 To monitor this and to support the company ethos and practice of continual improvement, we ensure that our Internal Quality Monitoring processes are implemented in full.  Separate to our internal audits, we have appointed an independent external company who check and verify our internal audit process.  This Company also gains confidential feedback from all stakeholders on an annual basis and this information is fed into our annual Quality Improvement Plan.
The above is in addition to the industry standard Quality and Regulatory Inspections and you can see the latest reviews of our service on the Care Quality Commissioner website.
Feedback
During an annual review a Health Care Professional stated,
"I am delighted with the support DC receives. His confidence has grown and he is developing new skills. His review was a pleasure to attend".